How do you get mold out of concrete planters?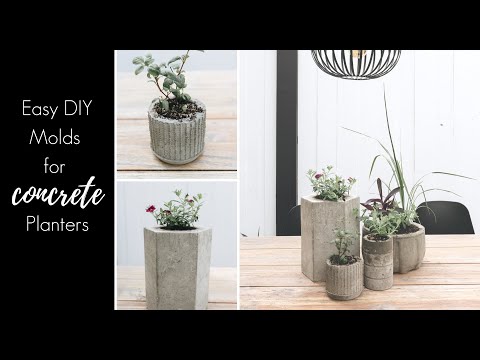 How do you make DIY cement planters?
These DIY cement planters get their shape from balloons that are popped after the cement dries! Silicone molds can be used to make a variety of different planter shapes, and oxide coloring changes the concrete from drab gray to shades of blue and red!
What is the best concrete for DIY planters?
Best Concrete for DIY planters First, let's understand what is concrete. Concrete is made up of 3 basic components – water, aggregate like rock, sand and gravel, and Portland cement. The Portland cement is the binding agent that mixes with the aggregate and water to harden into the durable material we want.
How do you make concrete molds with silicone?
Here's how the whole mold comes together: After spraying the interior tube with cooking spray, set the outside tube down around it and adhere it to the base with silicone caulk. Once the caulk has dried, your form is ready for concrete. Open a bag of Quikrete and mix it according to the directions on the back!